Change is never easy
You've been working with EyeHub for months, maybe even years and here come change. Ugh! Hey, we know it isn't easy, but change can often be for the best. In this case, we will certainly work hard to make it so.
EyeCarePro has a service philosophy. In the past, we, too, had a DIY (Do It Yourself) approach to website design and service, but today, we find our customers appreciate the complexities of online marketing and our willingness to just do what needs to be done. We'll do it fast. We'll do it right.
We know transitions are hard so we are offering a "transition" program that we hope will make this change just a little easier:
Like with EyeHub, there is no charge to build you a new site. This is an opportunity for a website makeover at no cost.

We'll give you your first month free!

We offer you our selection of marketing services and if you choose one of those, we'll also provide the first month of marketing at no charge
Our focus is on new patients on your schedule each and every month.


Simply complete the form at right to schedule a time for us to call. You'll find us courteous, knowledgeable and always looking out for your best outcomes.
Should you like to call, please contact us at 773-365-9450. We look forward to working with you.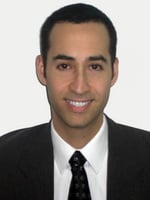 Daniel Rostenne
CEO
These are exciting times and we are so pleased to be working with EyeHub to ensure all of there customers are well taken care of and never miss a beat. You will find our team eager to serve and ready to increase your online marketing effectiveness. You're in good hands.