'To Blog or Not to Blog?' Is that the Question?
Blogs seem to be everywhere. But are they useful?
And the answer is... (drum roll please)... YES!
Blogs are very useful but you'll need to read our new ebook to find out why. Better yet, our ebook is chocked full of 'how to's' to make your blogging as easy and successful as it can be.
We are eye care blogging experts and have been writing blogs since before they became so popular. Make this the year of YOUR blog! Complete the form at right and download our ebook today.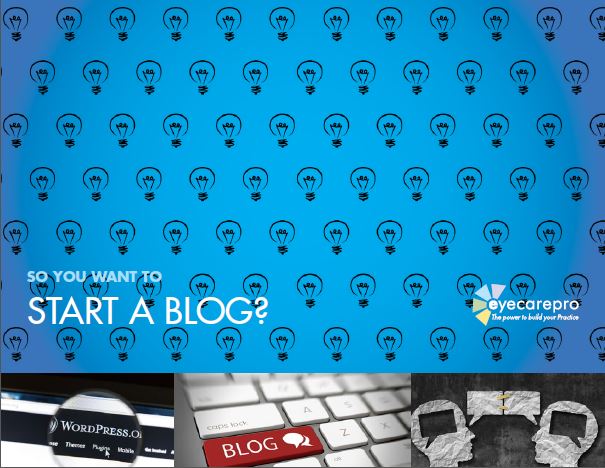 Better yet, make this year the year you asked the EyeCarePro team to create and maintain your blog to develop new patients for your practice.