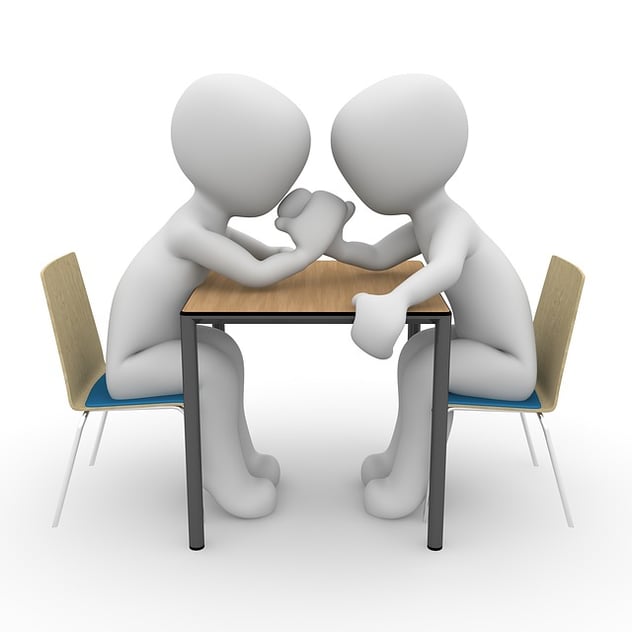 Do you feel like you are losing patients to the local competition? Looking to stand out and become the alpha dog in the pack? Here are five ways you can up your game to pull ahead of the other optometry practices in the area.
1. Slim down your website. Even if your website is mobile friendly and user friendly, with nice design and attention-grabbing images, you can still probably improve on it. How? By cutting it down to the bare essentials. When it comes to design, less is best - especially on your homepage. When you have too much clutter, your audience doesn't know how to act. Keep to 2-4 main messages above the fold (that's the first screen that anyone sees when they visit your site). Think phone #, address, office hours and a schedule appointment button. This information is key to promoting action and anything else that is needed can be provided below the fold and on inner pages.

2. Marketing. Many practice owners feel that marketing is a luxury that costs a lot of money, but you know what? Marketing will make you money! (when done right). Those of our clients that have found that once they accepted that they should stick to what they are good at (optometry) and leave the marketing to the marketing professionals, they saw that the results were well worth the investment.
Try to put money into marketing and measure your results. You can very easily see whether it brought in patients and whether it was worth the investment. Once you have your beautiful (and decluttered) website, you want to make sure that people who are searching for an optometrist get there. A combination of search engine optimization and on and off-line marketing such as social media, email, direct mail, ads and flyers will help increase awareness about your practice and spread the word throughout the local community.
3. Specializing. When you specialize, you can become the local expert in a certain area whether it is dry eyes, children's eye care, contact lens fitting, ortho-k or low vision experts. Not only does your practice build its reputation around this expertise but we've seen over and over that it improves the overall impression of your practice and brings in more non-specialty patients as well.
4. Service. You are making all of these efforts to bring your patients in the door, but that's only a small part of the battle. The thing that really sets you apart at that point is the service you provide. That is what will keep these patients loyal, send them off with a smile and recommend you to all of their friends and family. Make the patient experience easy, convenient, educational, and friendly. Spoil them a little bit. Make them feel good by sending a thank you note.
5. Get Facetime. Showing your face creates recognition by the local community. Contact local news sources and give interviews, attend fairs, offer free exams in schools. This recognition will gain trust and the more exposure you get, the more local consumers will think of you first for their eyecare needs.