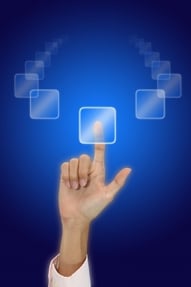 Follow These 8 Steps to New Patients from Google Adwords
In our last digital tip, we detailed the benefits of PPC advertising practices. Here are some basic steps to getting started with a PPC campaign:
Set your goals: Do you want to promote a sale, let people know about your specialty service, bring visitors to a specific website page, increase appointments scheduled? First you need to decide on your goal and then build a campaign around that.
Set a budget: Determine what you want to spend on your campaign. Sometimes your budget needs to be tempered by how much Google recommends you spend – so keep an open mind (and wallet!).
Make a list of keywords: Select the keywords that will attract your target audience. You can use tools such as Google Keywords Tool to help determine what terms your potential patients are searching for.
Bid on your keywords: This is where strategy comes in. More popular keywords will require a higher bid, but may bring in a bigger ROI.
Write attention-grabbing headline for your ad: This is an advertisement after all, so you need an ad that will entice users to click the ad. Keep in mind titles and ad copy have limitations on number of characters (25 characters for the headline and 35 for each line of text).
Create a landing page: When a user clicks the ad it should bring them to a professional, optimized landing page that will convert visitors to act on your goal set above. Here's a few examples of

landing pages promoting eye exams

from EyeCarePro.

Monitor your campaign: Getting the right language and keywords may take some trial and error. You'll need to track your results to see what works and what doesn't and make changes accordingly.
Calculate your Return On Investment: Measure your clicks and how many clicks turned into patients. Do the math and figure out how much each patient cost. Now go back to step 1 and make improvements so you can lower your new patient acquisition cost!
This page from Google has some
helpful tips and terms
on creating an effective AdWords PPC campaign.
A successful PPC campaign can increase your exposure, drive more traffic to your site, increase your patient base and grow your sales. It can be a lot of work though. If you would like to get started with PPC, or if you just have some questions about PPC for your Practice, contact Daniel at Daniel@eyecarepro.net or phone (412) 532-6542 to find out about EyeCarePro's ODPPC service.