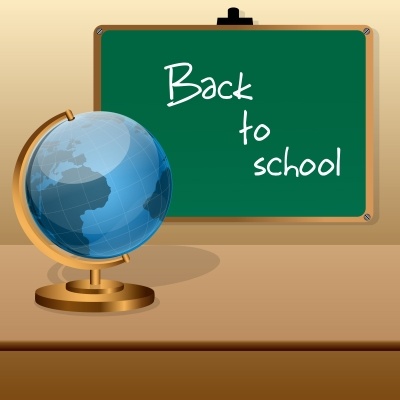 Back to School marketing season is here and for many practices, this can be one of the busiest times of the year. Your Back to School message is not only to inform patients about the importance of vision in school performance but also to convince them that you are the practice to trust with their family's vision. So how do you get your practice campaign out there where it will be seen and effectively bring patients in the door?
Best Practices in Back to School Marketing
Any effective online marketing campaign will follow certain best practices. Whether you are using paid (such as Google or Facebook Ads) or non-paid online advertising, your goal is to reach a large audience with the right message (one that will convert!). This involves some forethought on a few key elements.
Call to Action
What is your Call to Action? Any good promotion needs an actionable goal and that goal should be jumping out at the viewer with a clear call to action. Give your child the best chance he has to succeed in school... Book an appointment! Call now! Learn more! Whatever action you are seeking from your audience needs to be bold and clear.
Create a sense of urgency by adding limitations such as a deadline to your offer or a limit to the number of people that can benefit and you will increase the viewer's impulse to take action right away. "Schedule an appointment before September 1st and get a free exam with a purchase of glasses." "The first 10 patients to call will get a free box of contacts."
Professional Grade Imagery and Copy
While there are certain online assets that you can post on the fly (like a picture or video on your Facebook feed) an ad requires more professionalism. Whether you have in-house design or your outsource, don't take shortcuts when it comes to quality...in the eyes of the consumer it is a reflection of the quality and professionalism of your practice.
Choose the Right Channels
When it comes to marketing you need to know your audience and where they "live". Do your patients spend most of their waiting time posting selfies on Instagram or reading good, old-fashioned newspapers? Moms are more likely to be on Facebook or Pinterest while you can capture the attention of college students on Instagram or Snapchat. Your website, email listserve and direct mail are other obvious options. While Integrated marketing across many channels is a long terms strategy, you may want to alter your go-to channels for those more targeted for your Back to School message.
Test and Measure
As with any marketing effort, you want to always be testing strategy and measuring the results as best as possible to determine your ROI and adapt toward a more profitable strategy. Don't forget to keep track of how your campaign fares, so when next year comes around you know what works and what needs improvement.
Send a Consistent Message
Integrated marketing works because it sends one consistent message across all access points, which drives home your message, creates urgency and pushes conversions (ie sales). Your audience may not take action the first time they see your ad, but after the second or third, they are more likely to think "it's time to book those back to school exams" and pick up the phone.
Looking for some professional help to create effective marketing campaigns? We are here for you. Contact me today at daniel@eyecarepro.net or (412) 532-6542.