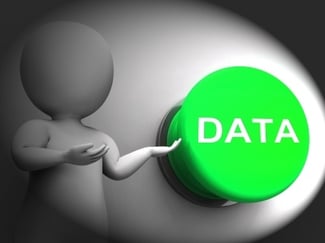 Your potential patients are constantly bombarded with information, so when it comes to creating engaging content strategy you need to know what is going to get their attention. The good news is that this doesn't have to be a mystery.
You can use data and follow the digital trail of your online presence to learn a lot about the kind of content that your potential patients want.
Your Practice Website:
Your website holds the key to a wealth of valuable information about what interests your patients. Using Google Analytics you can find out which pages, subpages and blog/news topics are the most popular with your website visitors. Simply look at your page views and the time spent on page to determine where your visitors are "hanging out".
Social Media:
Facebook insights will tell you how much engagement your posts garner so you can track what type of content is successful in reaching your fans. You can also see what topics are trending by searching for hashtags (#) related to optometry topics on Facebook and Twitter.
Ask Them:
Lastly, you can use your website and social outlets as a way to ASK your audience directly what topics they find interesting or want to know more about. Start an "ask the eye doctor" campaign through your website contact forms, email and your social media pages.
Creating a Focused Content Strategy
Once you from empirical data which topics are the most popular with your audience, select one at a time to be the focus of your content and promotional materials. Here are some ways to capitalize on these topics of interest:
Create specific website pages that are linked from your homepage. Highlight these topics on your homepage and/or put up pop-up ads that link to more information.

Create integrated campaigns that reach your audience at multiple channels on- and offline (website, social media, print, post cards etc.) encouraging them to contact you for more information.

Write articles for your practice blog or local newspapers, websites and media outlets.

Create short educational videos to post on your website, social media and Youtube.

Run a pay-per-click ad campaign with a website landing page.
It takes a lot of time and effort to plan out a content strategy so you want to make sure your efforts are worthwhile. At EyeCarePro, it is our job and our expertise to help you reach your audience effectively. Contact Daniel at Daniel@eyecarepro.net or phone(412) 532-6542 for more information about our optometric marketing services.