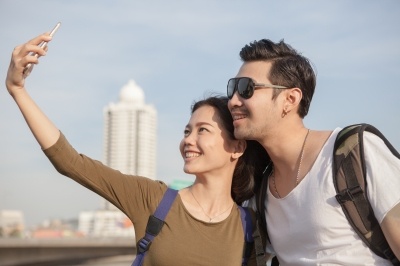 They are hip, they are trendy and they are technologically savvy - and they expect you to be as well. The Millennial generation has gotten a lot of attention because due to their upbringing in a digital world, they experience their environment differently than generations before, and consequently require a different marketing strategy.
Millennials don't only prefer a different approach to marketing, but they actually distrust traditional advertising, especially that which pushes sales. They put value in authenticity and relationships, have extensive and global social networks online and sometimes even value those relationships more than real life interactions.
Given that they make up 25% of the population, (in addition to making health decisions for their children) you can't afford to ignore this demographic. Effective marketing starts by understanding the mindset of the Millennial generation and knowing how you can reach them on their terms. Here are some tips:
Stand for a Cause:
Brands that promote universal values and stand for a cause get major points with Millennials. In the search for authenticity, they report that they are looking to support a brand that stands for something larger than their profits and they are even willing to pay more for it. Align your practice with a charity, participate in a walk for a cause, donate used glasses, or promote the virtuous brands that you sell and Millennials will feel good about turning to you for their eye care needs.
Provide Value:
Millennials will value you if you provide them with something of value. They are looking for brands that offer something life-enhancing, purposeful or useful. They want to learn something relevant, interesting or "cool" or benefit from what you are offering them. They also love to be entertained. Offer discounts, coupons, or a freebie to give them incentive to join your brand. Don't be afraid to step out of the "optometry box" a little to make them laugh and get attention.
Use Technology:
Millennials are the early adopters of technology - they are able to make sense of it and learn it much faster than older generations that didn't grow up in a technological world. While some of us may struggle with finding information we need on a mobile device, this is their comfort zone. They are totally confident and comfortable with mobile and they usually prefer it. Your web presence must be mobile friendly - if not mobile-first (which means that you design your web presence with a mobile rather desktop audience in mind). When you bring cool technology into your office, they will appreciate it as well.
Get Reviews:
According to Hubspot, 84% of consumers do research online before they make a decision. Chances are they will be checking out online reviews of your practice before making an appointment. Make sure you know what patients are saying about you online and make an effort to ask happy patients for reviews.
Get Really Social and Have a Voice:
Millennials connect through social media. This is where they get information, form relationships and build loyalties. Whether it's Facebook, Twitter, Instagram or YouTube, this is where they are hanging out. You want to be there and you want to have a voice there. Be real, be share-worthy and tell a compelling story. They don't want you to sell, they want you to share…
Sell Softly:
As mentioned above, Millennials don't trust traditional advertising and don't like when products and services are pushed at them. Promotion should be indirect and discreet - focus on selling your practice personality and what you stand for.
While it's not easy to obtain, once you have earned the loyalty of a Millennial, they will likely be compelled to share their enthusiasm with others. (Although watch out, because this can work both ways). And since you know their friends and family are out there looking for recommendations, building these relationships can have a ripple effect on your bottom line.