New Content Guidelines for Your Optometry Practice
While the one thing that never changes in the world of online marketing is the importance of content (in fact, as the digital marketing world evolves, content just keeps getting more important) what does change is the type and characteristics of the content that works best to get your practice noticed.
According to our SEO expert, Nick Lees, keywords are out and local is in, when it comes to local content marketing. "What optometry practices need to be focusing on now is writing for local audiences. Reference local happenings, people, buildings, etc.", says Nick. "As for optometry, keep it natural. You shouldn't try to inject keywords just for the sake of Google, that no longer works."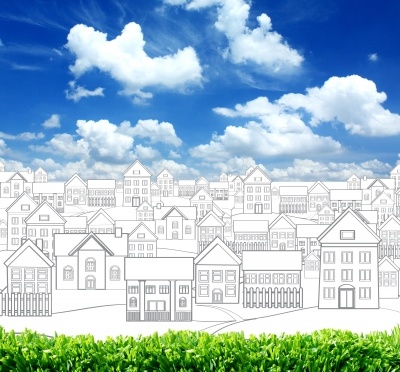 As mobile technology and mobile search grow in popularity, online search is becoming more localized. People are searching for local businesses while on-the-go and as Google strives to give people individualized results, geographic location and proximity-based searches will continue to grow in importance and become more specific. With 40% of people searching for health professionals online, this is very relevant to Optometrists.
You want the location of your practice to be very clear and specific so when someone is searching in your area, Google will see that you are relevant. Essentially, you want embed your practice into the local "scene" and identify as an integral part of the community.
If you are located in a big city, you want to focus on the specific area relevant to your practice. For example, if you are located in a particular neighborhood, be specific about the name of the area and local landmarks that are known and used as a reference point by locals. The more specific you get, the better.
Nick also advised that content length is important - the longer the content, the better. If you are writing blogs or articles to publish online, try to aim for around 500 to 1000 words, and add an image.
Here are a few basic steps you can take to ensure your practice is relevant for local search:
If you have one location, make sure your practice name, address and phone number (NAP) is on the HTML of every page on your website. Multi-location practices should consider creating separate landing pages for each location. This way Google can identify each of your locations.

Check that the NAP is prevalent and consistent across other sites especially local directories such as Yelp, Google My Business, CitySearch, elocal etc...Google uses data from these sites to add trust to your business and if there is conflicting information it will harm your SEO.

Get reviews. Try to get at least five reviews on Google and at least five on another review site as a means to add social proof to help verify your business.
Got questions about how to localize your optometric content? Contact Daniel at Daniel@eyecarepro.net or phone (412) 532-6542.