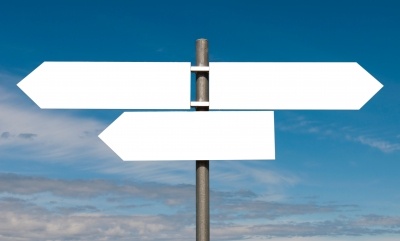 Every so often every company out there loses a client to a competitor that is offering something "cheaper", "better" or "more effective." In our case, the client leaves hoping that this will mean more appointments, more patients and more revenue...sometimes, all for a cheaper price. We see all too often though, that these clients eventually come back to EyeCarePro after being let down by these empty promises.
There are a lot of marketing companies out there and some of them do a great job, but how do you know how to identify those that are making empty promises versus those that will really have a positive impact on your revenue? How do you filter through the constant barrage of phone calls to your practice from other marketing companies offering you a "better" service.
Here's some advice that applies to any practice out there that is getting any marketing from any company. It's an observation and a warning about a trend we have noticed that is worth bringing to attention in order to save you time, money and aggravation at falling for this mistake like many other practices.
Issue #1: The grass often sounds greener on the other side
The competition always promises something more than what you are getting and this sounds tempting. It happens to all of us every day. You'll get more patients - guaranteed. We'll get you higher rankings. We'll get you more traffic. You figure, I am already getting what I am getting, they MUST be able to get me MORE. But, it often turns out not to be true.
Think about it in terms of your practice. Patients hear about cheaper exams, or cheaper eyewear and they are thinking "savings" but you know it is at the expense of quality. So they end up coming back to your practice (at least the ones who get it) because they realize cheaper isn't always better, and often those promises end up having catches to them anyhow.
What brings them back other than great service? Results! That's the case with your online marketing as well. When you're getting great results every month, you eventually take it for granted and assume that these great results are the norm. You say, "They're not really great... they're what anyone can get me."
But when you go elsewhere, you realize, "Hey! Those results really were great! I'd better go back and get some more."
This really goes to show how important service is and that's probably the most important thing your practice and any business for that matter should focus on.
Issue #2: The Facade
There is a common, dare I say, trick in the digital marketing world, where companies will run a quick PPC (pay-per-click) campaign to spur a lot of traffic to your website in the first two months or so. Sure, they can show you results - lots of traffic, but do those results have any real meaning? Are those the results you want? No! You want appointments and patients.
The Resolution
If you are considering hiring or switching to a new online marketing company, first and foremost, make sure that you are speaking the same language. Are their goals the same as yours? Don't be fooled by promises of lots of traffic and high rankings. Sure those results are great, but those are ultimately not the results you want. Unless they are using the words, appointments or patients, they are not speaking your language.
In terms of price, sometimes the return on investment for hiring someone that speaks your results language is a no brainer. If your online marketing is bringing in multiple patients a month, that revenue will more than cover the additional costs of the marketing efforts. Otherwise, you could be paying less, but be throwing away those dollars for meaningless results.