Since today is Valentine's Day, it had me thinking about the importance of showing appreciation by regularly saying "thank you" to your patients. Giving your patients the recognition that they CHOSE YOU, when they could have chosen any other optometrist out there reinforces that they made the right decision. It builds trust, loyalty and goodwill and they will certainly remember it when it's time for their next eye exam.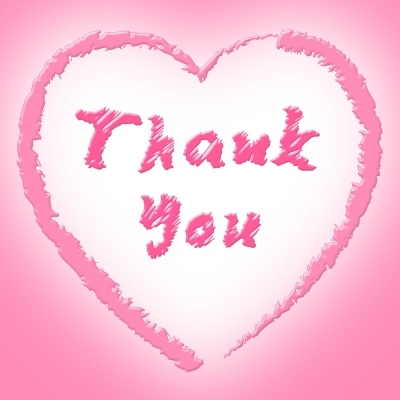 Also, creating a culture of gratitude leads to more overall success in any business. Research shows that customers spend more, employees accomplish more and vendors are more likely to pay in a timely manner when they feel appreciated by being thanked regularly.
When giving thanks be sure to:
Be specific: Focus on exactly what you are thankful for.
Be personal: Recognize that you are singling them out.
Add value: Even a small favor will elicit an instinct of reciprocity where your patients will want to "pay you back" by spending more and returning for their optometric needs.
Here are some easy ways to show gratitude using digital marketing:
Create a nice thank you graphic that can be sent by email or as a postcard after a visit.

Run a Facebook thank you campaign. Publicly thank patients that have come in by sharing a story or a photo of their new frames (with permission of course).

Share for them. Help your patients to succeed in their endeavors by liking their Facebook pages, sharing their content and reciprocating.

Hold a customer appreciation day in which you offer discounts or giveaways for loyal customers and spread the word through an integrated campaign on Facebook, email, website ads and direct mail.

Respond to reviews, both the good and the bad. Thank those that leave positive reviews and those that complain also. Negative reviews give you insight on what you can do to improve your service. This is also a chance to (privately) offer them a consolation and tell that you appreciate that they took the time to tell you what bothered them rather than just walking away.

Offer social media exclusive deals such as a coupon code or special savings to Facebook friends.
Even though this is the holiday of love, expressing your gratitude to patients shouldn't be a yearly occurrence, but a fairly regular one. Make these efforts part of your regular office procedures and everyone will benefit!
While I'm at it...Thanks for reading our blog tips and for all of your feedback! Feel free to contact us if you have any questions or if you need some help using digital marketing to increase your patient loyalty!