We have had a number of ODs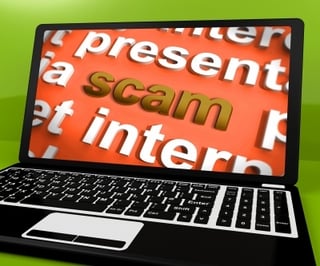 ask us about solicitation calls they received from SEO companies that claim they are Google Partners and that as such, a Google employee had "joined" the call. The callers implied that because they were "in" with Google, they could have a bigger impact on SEO and Google ranking.
This is misleading for a number of reasons and it's a tactic that many SEO companies are using to scam businesses into using their services.
What exactly is a Google Partner company and does this make it more qualified to improve your SEO and Google rankings?
If a company claims that it is a Google Partner, this is probably true, however this status has no impact on organic search or SEO. Google Partners are certified for Adwords ONLY, which is Google's paid advertising platform. That means they take the money you spend with them each month and invest a percentage of it into Google's Pay-Per-Click advertising.
Instead of claiming they will get you number one ranking in the search engines, they promote "putting you on the 1st page." They can guarantee that because they are offering paid advertising, not actual rankings, so they can ensure you have an ad on the first page - but it is exactly that, an ad, not a search result.
When it comes to pay-per-click advertising you are limited on your potential visitors by the amount of money you spend. So if you invest say $100 and a click-on an ad costs you $5 on average per click, the most this will do is give you a boost of 20 visits per month. Normal organic rankings are unlimited and can hit in the 100-200 range or more a month.
So if someone says they are a Google Partner, read between the lines. They are speaking strictly about Pay-Per-Click advertising on Google Adwords and not about organic search rankings.
For information about being a Google Partner see here https://support.google.com/partners/answer/3126965
Can an SEO company or Webmaster be "Google Certified"?
No. Google has stated numerous times that they do not and will not certify SEO experts, so if anyone ever claims to be "Google certified" for SEO they are misleading you. Many search experts have requested this status but Google continually rejects it because they believe it will interfere with the search process and they do not want to accept money for certification when organic results are not based on paying Google.
Google offers certification for other products such as AdWords, AdSense, Analytics and Google Apps among other things, however for organic search and SEO, they do not. You can read more about this topic here:
http://searchengineland.com/google-wont-provide-seo-certifications-to-webmasters-or-seo-companies-242361
Will a Google Employee Join up with an SEO Company?
No. Google does not make partnerships with SEOs or webmasters. Google representatives only make phone calls to businesses to verify their business page and they would do this by requesting a call through your business. If your page has already been verified, they would not have a reason to request a call.
In short, when it comes to ranking on Google, there are no shortcuts. Any legitimate SEO company will have to go through all of the necessary steps to make sure your website is properly optimized and maintained. This will usually take some time, so be patient and don't be tempted to fall into the trap of someone selling "guaranteed results".
Questions? Contact me by email at daniel@eyecarepro.net or phone(412) 532-6542.